Collection:
Stephens Collection
Dates of Creation:
unknown
Extent of Description:
1page3.5x4.5 in.
Item ID:
AM—0099
Title:
Post card
Scope & Content:
Post card with a photo of Koresh (later in life). Text reads: "If you will forget the pleasures of the world, and stand together as a unit of energy and power, the graves may be stirred, and the dead made to hear the Voice of the Resurrection. Cyrus, Shepherd of Israel."

There is no date on the postcard.

Click to Enlarge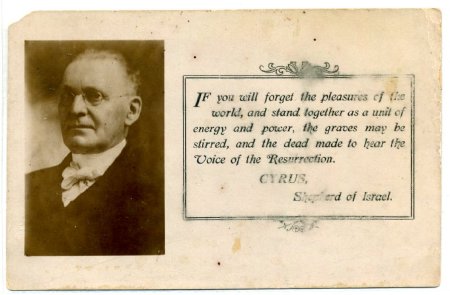 Page 1 of 1